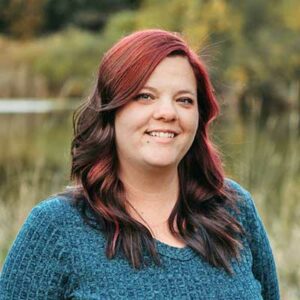 Caitlin (She/her) enjoys helping people connect to their resilience, strength, hope, and ability to heal and grow. She considers it an honor to witness and participate in the healing journeys of her clients. This includes being a safe, non-judgmental and affirming person to listen to your story, and providing a space to offer support, empathy, and solutions to work through life's challenges. Caitlin will collaborate with you to help you explore and identify personalized strategies and coping skills that best meet your needs.
As a therapist, Caitlin utilizes therapeutic techniques including principles from Cognitive Behavioral Therapy (CBT), Dialectical Behavior Therapy (DBT) Informed, Trauma-Informed care, Solution-Focused Therapy, Symbolic-Experiential Therapy, Narrative Therapy, Somatic Processing skills, Art Therapy, and Family Systems Therapy.
Caitlin has several years of experience providing therapy for individuals (children, adolescents, adults), couples, and families. She is also a proud member of the LGBTQIA+ community, and especially enjoys serving clients in this community. As a therapist, Caitlin affirms the intersecting identities of clients, and continually works to decolonize her therapy practice.