Cerissa Wills
LMFT | Founder | Child, Adolescent and Family Therapist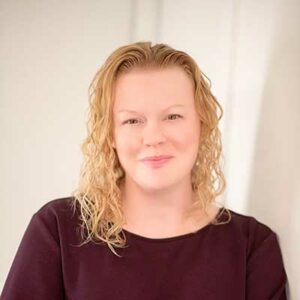 In May 2022, Cerissa embarked on a mission to make a difference in the mental health landscape of Madison's East Side by establishing Vibrations Mental Health. Recognizing a need for quality therapists in this community, Cerissa is dedicated to providing the highest quality care to clients. Beyond this, Cerissa has made it her mission to create a supportive and nurturing environment for fellow therapists who choose to join her in this journey.
Cerissa is committed to walking alongside clients and their path to healing and self-transformation, holding a firm belief that when one person heals they send out healing vibrations into the world for others to take in. Cerissa takes a collaborative approach in her sessions and values clients expertise about themselves while sharing her own expertise to help them overcome obstacles and create their path towards their own healing vibrations. Transparency, humor, and connection are the cornerstones of her approach in working with others.
Cerissa holds a holds a Master of Science degree in Marriage and Family Therapy from Edgewood College and has accumulated additional training in several therapeutic modalities, including Functional Family Therapy, Trauma Focused Cognitive Behavioral Therapy, Somatic Experiencing, and Theraplay Attachment. Her experience over many years spans from various roles including In Home Family Therapist, School Based Adolescent Therapist, Child and Family Therapist, Runaway and Youth Services Coordinator, and program manager for multiple family preservation programs.
Cerissa also maintains a close connection to the Rainbow Project, a local nonprofit dear to her heart, where she serves as a trainer for the Bounce Back programming, a trauma intervention group in the schools, and as a clinical supervisor when needed. In the private practice sector, Cerissa  honed her skills working with high conflict families of divorce, reunification therapy, and children learning to manage anxiety during her time at Madison Psychiatric Associates.
Beyond her work as a therapist Cerissa holds a strong passion for teaching and mentoring up and coming therapists. Cerissa currently serves as an Adjunct Instructor at two local colleges, Lakeland university and Edgewood college. This role allows Cerissa to share her expertise and knowledge nurturing the next generations of therapist and counselors.