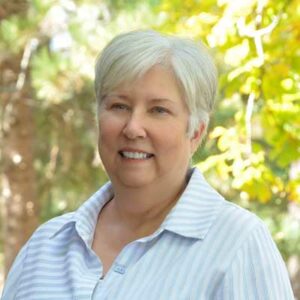 Denise is a dedicated and compassionate professional who approaches her work with a holistic perspective, recognizing the intricate connection between the mind, body, and spirit. Her journey of guiding individuals towards personal growth and healing is characterized by a commitment to addressing the unique needs of each person she works with.
Born and raised with a strong desire to make a positive impact in the lives of others, Denise pursued a career in therapy at Edgewood College. She combines various therapeutic modalities, including Cognitive Behavioral Therapy (CBT), Dialectical Behavioral Therapy (DBT) components, and Family Systems Model, to tailor her approach to suit the specific requirements of her clients.
Among Denise's areas of expertise and advanced training, Grief Care holds a special place in her heart. She understands the complex and multifaceted nature of grief, and she provides compassionate support to those navigating the challenging journey of loss. Additionally, Denise excels in ADHD coaching, where her keen insight and practical strategies empower individuals with ADHD to unlock their full potential and achieve their goals.
Denise's passion lies in helping individuals, couples, and families cultivate healthier, more fulfilling lives and relationships. Her ability to create a safe and supportive space for clients to explore their thoughts, emotions and patterns of behavior has been instrumental in guiding them towards positive transformations.  With a deep-rooted commitment to facilitating personal growth, healing, and improved relationships, Denise is a beacon of hope for those she serves.