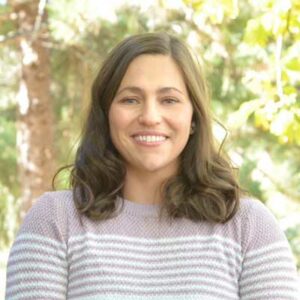 I am a dedicated and passionate mental health professional with a strong background in working with children and families who have experienced trauma. I obtained my bachelor's degree at the University of MN and a Masters's degree at the University of Chicago, a journey that marked the beginning of my career in the field of clinical social work.
During my academic journey, I interned at the Chicago Children's Advocacy Center and the Chicago Child Trauma Center at the La Rabida Children's Hospital. These invaluable experiences allowed me to gain firsthand insights into trauma-informed care and the importance of creating positive relationships with clients during the therapeutic process.
After graduating, my career began in 2010 by working as a child and family therapist for the non-profit Talbert House in one of their outpatient mental health clinics in a rural community outside of Cincinnati, Ohio. I served another diverse and underserved population in a different environment than I had previously, but many similarities in their experiences of trauma. Over the course of five years, I honed my skills working with people of all ages and presenting mental health concerns with varying levels of functioning. I also solidified my commitment to working with children and began providing school-based therapy in the local public 4K-12 grade school district.
When given the opportunity to return to Wisconsin in 2015 I continued to focus on working with children and families that have experienced trauma by joining the non-profit The Rainbow Project in Madison. Since then I completed the UW- Madison's Infant, Early Childhood, and Family mental health program. This training focused on working with children 5 years old and younger and led to my Infant Mental Health endorsement by the WI Association of Infant Mental Health.
I also continued to develop my skill set by engaging in the training and rostering processes for Child-Parent Psychotherapy. Child-Parent Psychotherapy is an intervention for young children that focuses on supporting and strengthening the relationship between a child and their caregiver as a vehicle for healing from trauma. I have applied my clinical knowledge to school-based work as well and I'm trained to facilitate and teach clinicians the Bounce Back group curriculum, which is a group intervention for Elementary age students who have experienced stress and trauma developed by the National Child Traumatic Stress Network.
My work in the past few years has also been influenced by my involvement in UW Madison's grief support certificate program, the Erickson Institute Theraplay level 1 training, and the WI Association of Infant Mental Health's reflective practice learning collaborative. These many experiences have supported my devotion and ability to provide holistic clinical services.
Outside of my professional endeavors, I am a mother of three wonderful children, which has only deepened my understanding of the challenges and joys of parenthood. My personal and professional experiences have shaped my therapy philosophy, emphasizing the importance of collaboration with clients to create a plan that best addresses individual needs. This philosophy led me to join the dynamic team at Vibrations in 2023 as it is a professional environment that aligns with my commitment to providing comprehensive mental health care and a safe space for all.